Hannah Wants Releases 'Love Somebody'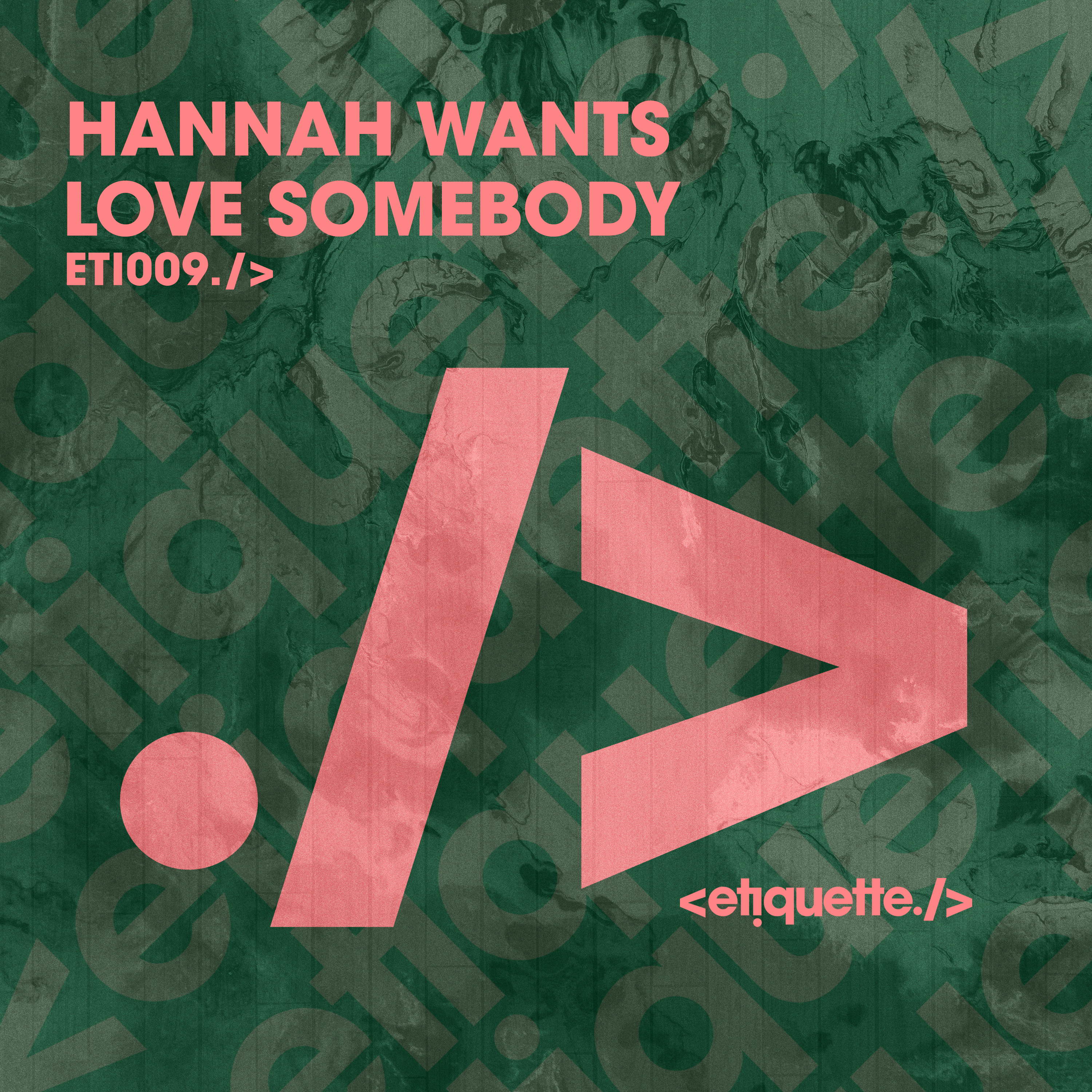 Hannah Wants is back on her Etiquette imprint with a captivating new single, "Love Somebody." The artist builds upon the grooving, classically influenced sound that she's come to make her own over the years, fusing a soulful vocal hook into a punchy, bass-heavy house foundation. It's a veritable dance floor weapon to keep in the arsenal, and arrives in perfect timing with Hannah's upcoming US 'What Hannah Wants' tour. Her tour kicks off in June, and stretches across nine major cities spanning from LA to Miami.
Etiquette was created in 2018 as a platform for Hannah to fully express herself and "bridge the gap between house and bass"—while supporting the careers of other up-and-comers deserving of the spotlight. Prominent artists in this arena include BOT, Vangelis Kostoxenakis, and Kevin Knapp, to name a few. Toolroom legend Mark Knight has also lent his talents to the label, solidifying Etiquette as a powerful new force in dance music. The label only continues to grow, with a slate of hot new releases on the horizon.
Outside her label, Hannah's desire to pay her success forward is also demonstrated in her upcoming USA headlining the tour. She's re-invigorated her 'What Hannah Wants' concept for 2019, where a major part of it involves selecting her own opening acts for each market she hits. Not to mention, she'll be able to connect deeper with her audiences through special edition extended sets.
Hannah Wants USA Tour Dates:
June 14 - Brew City Boat Series - Wilwaukee, WI
June 14 - Site 1A - Wilwaukee, WI
June 15 - Spybar - Chicago, IL
June 21 - Audio - San Francisco, CA
June 22 - Sound - Los Angeles, CA
June 23 - Stereo Live - Houston, TX
June 28 - Celine - Orlando, FL
June 23 - Ravine - Atlanta, GA
June 30 - Electric Forest - Rothbury, MI
Connect with Hannah Wants:
https://soundcloud.com/hannah_wants
https://www.facebook.com/hannahwantsdj/
https://www.instagram.com/hannah_wants/
https://twitter.com/hannah_wants